Posvećeni smo kvalitetu
Jer dok god VI pričate a MI slušamo , dešavaće se dobre stvari.
O NAMA
Kako je počela naša priča
Our story begins in Serbia when in 2018, after many years of experience in the world of fashion, we realized that we can provide our customers exactly what they want, that we can create something that will be not only special in design, but also in excellent value for money and quality. After a year of designing and modeling, finding the highest quality materials, carefully chosen colors and the anatomy of the model itself, our first pair came out of our production plant in Italy in 2019.
Od tada pa sve do danas, svakog dana trudimo se da budemo što bolji u tome da Vašu pozitivnu energiju, potrebe i želje, na najbolji mogući način unesemo u svaki naš proizvod.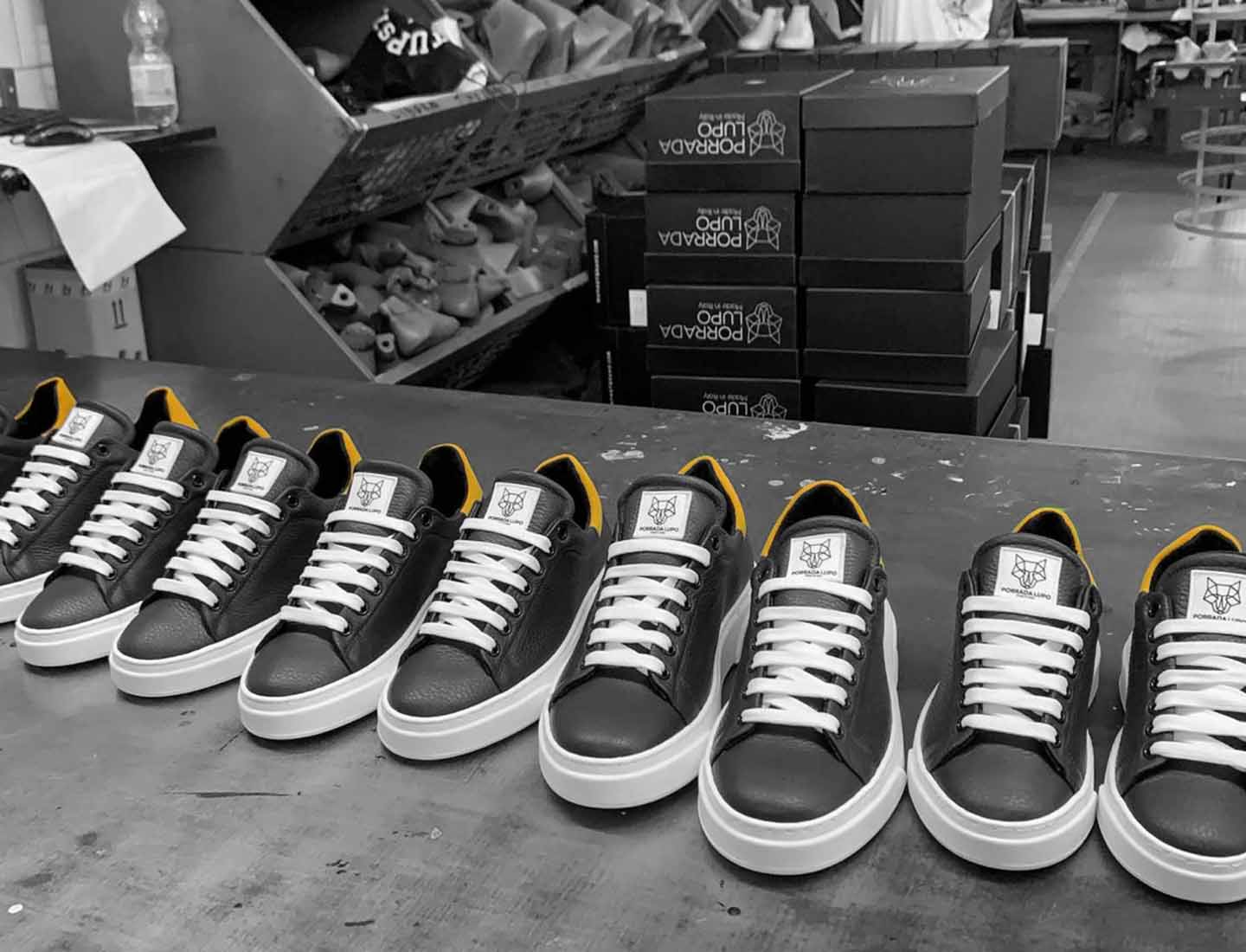 Visoko kvalitetni materijali
We use only environmentally friendly materials to make the model. All our footwear is produced in Italy according to the latest standards in footwear production. Natural leather is carefully selected and selected to satisfy the quality of even the most demanding customers. The soles are anatomically designed to provide comfort and convenience, even after a long stand or walk.
Before the final packaging, each of our models is thoroughly checked by hand to meet all quality standards.
Najnovije tehnologije u procesu proizvodnje
U našem proizvodnom pogonu u Italiji gde nastaje  PORRADA LUPO obuća, uvek se trudimo da budemo u toku sa najnovijim tehnologijama u procesu proizvodnje obuće.
Ručna obrada
Prošivanjem obuće povećavamo njenu dugotrajnost i izdržljivost.
Pratimo modne trendove
Konstantno radimo na dizajnu novih modela i pronalaženja novih nijansi Vaših omiljenih boja.
"Pretplatite se na naš newsletter i budite prvi obavešteni o svim dešavanjima"
"Pretplatite se na naš newsletter i budite prvi obavešteni o svim dešavanjima"
"Pretplatite se na naš newsletter i budite prvi obavešteni o svim dešavanjima"